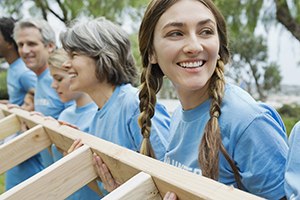 Our Community Service
Over the years, Valpak has delivered millions of dollars in savings across North America. But it's a different kind of local value that we're most proud of: helping neighborhoods like yours thrive. Being a good neighbor is at the heart of what we do. Finding new ways to bring enduring value to our neighbors is just part of our DNA. Valpak is proud to support the local businesses, organizations and nonprofits that create neighborhoods for all to enjoy.
Stamp Out Hunger Employee Food Drive
On May 10, 2016, Valpak, a leader in local print and digital coupons, announced its employee food drive collected 12,924 pounds, or more than 6 tons, of food, enough to feed 400 families. This triples last year's donations. One dollar per pound was also matched by the company to make a monetary contribution. The food and checks were donated and presented to two local food banks, the St. Pete Free Clinic and the RCS Food Bank, during the employee rally held Tuesday morning.
Over the past 13 years, Valpak has supported the National Association of Letter Carriers' (NALC) Stamp Out Hunger food drive initiative to tackle the widespread problem of hunger across America. Valpak held a total of 17 events over the course of eight weeks to raise money and food donations. Employees celebrated efforts with a final weigh-in rally to announce food collection results from its 700 employees. Full Story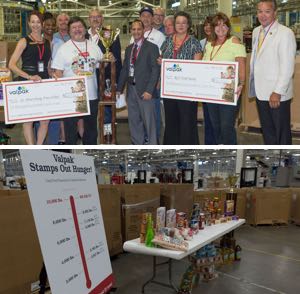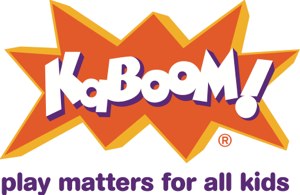 Our Nonprofit Partners
All kids deserve a chance to play. Yet many of today's kids aren't getting the balanced and active play they need to thrive. Valpak has teamed up with KaBOOM! to provide safe places to play that give kids the playful childhood they deserve.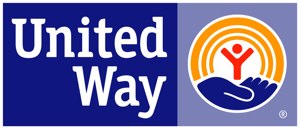 Uniting communities to create better opportunities for all.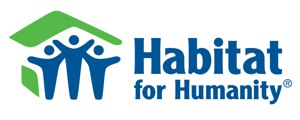 Bringing people together to build homes, communities and hope.

Helping children realize their potential and build their futures.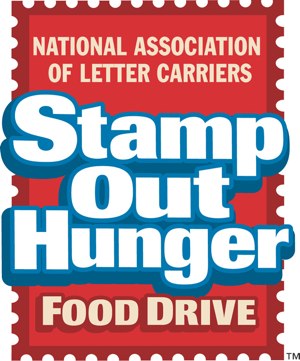 Stamping out hunger with the largest one-day food drive in America.
Serving Our Local Community
From planting trees to mentoring kids to feeding families, your Valpak neighbors are making a difference where you live, work and play. Join us in our 'mission to save' and share your photos with @ValpakCoupons on Twitter and Instagram. #ValpakSaves
2016 MLK Day of Service
As part of the MLK National Day of Service, more than 150 Valpak employees spent the Martin Luther King Jr. holiday cleaning weeds, debris, and invasive plants from around Moccasin Lake Nature Park. Volunteers brought along family members and friends of all ages to help with the clean-up. They spent more than four hours at the park assisting with beautification projects, making the area more inviting to visitors. The effort brought much needed improvement to the short-staffed park. This community services project supports the "Valpak Saves" initiative, a continuous, company-wide effort dedicated to improving and giving back to communities across the county. Local coverage from Bay News 9