We Are Good Neighbors
Valpak is the nation's premier direct mailer, trusted by tens of thousands of local and national businesses to drive sales and brand awareness through easy-to-measure, results-oriented advertising solutions that work. For more than 50 years, Valpak has introduced millions of consumers to exciting offers and opportunities. Our network of nearly 140 local offices provides unparalleled customer service and market knowledge to business owners in thousands of neighborhoods across 42 U.S. states.
Each month, our Blue Envelope of savings mails to more than 41 million demographically targeted households, enabling us to reach each business's ideal audience every time, big or small. Valpak offers a diverse suite of customizable solutions — from the Blue Envelope to postcards and digital strategies — all driven by best-in-class data and targeting capabilities.
Valpak is based in St. Petersburg, FL. Get to know Valpak's executive leaders.
Valpak is located in sunny Florida with franchise offices across the U.S. serving local neighborhoods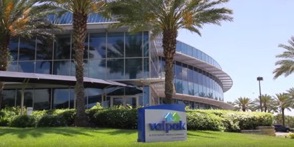 Valpak Manufacturing Center
1 Valpak Avenue North
St. Petersburg, FL 33716