We Are Good Neighbors
Valpak is at the heart of communities across America, helping people save, businesses grow and neighborhoods thrive. It provides print and digital advertising through a network of 140 local markets across the U.S.
From mailbox to mobile phone, Valpak brings exciting local business offers and opportunities to millions of consumers. Each month, our well known Blue Envelope of savings is mailed to nearly 39 million demographically targeted households in 43 states. Valpak's digital products, including valpak.com and mobile apps, reach more than 4 million users a year, nearly 60% from mobile platforms.
Founded in 1968, Valpak is based in St. Petersburg, FL. Get to know Valpak's executive leaders.
Valpak is located in sunny Florida with franchise offices across the U.S. serving local neighborhoods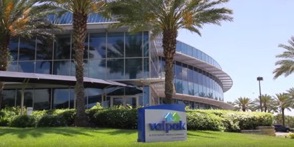 Valpak Manufacturing Center
1 Valpak Avenue North
St. Petersburg, FL 33716